Greeting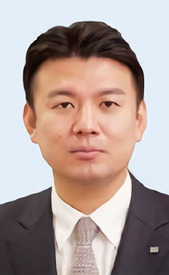 CEO Yoshiyuki Omae
"Rising up to the challenge and a pleasure to serve," these are the core values of our group companies.
Each and every one of our employees works with a high sense of duty to satisfy customers. Companies that do not respond appropriately to the changes in customer's needs and do not adapt to changes in today's society will rapidly decline. It is said that long-established companies that are innovators are environmentally-friendly. Only those who meet the customers' needs are sure to thrive into the future.
The 50th anniversary of our founding was celebrated in 2014. This is thanks to the many customers whom we have had the pleasure to serve, to our wise partner companies who work hard with the sweat of labor, and to our seniors and employees. I thank you all from the bottom of my heart.
The Tokyo Branch was rebuilt in May 2014, and the Fukushima Office was rebuilt in September 2016.
With your continued support and guidance, we will continue to work together into the future with the spirit of "rising up to the challenge and a pleasure to serve."
January 2018
Omae Komuten Co., Ltd.
CEO, Yoshiyuki Omae
Omae Komuten Co., Ltd.
Business information

Deconstruction work of various buildings
Deconstruction work of special structures
Civil engineering work
Residential land development sales
[Affiliated company] Sanyo Koei Co., Ltd.
Business information

Construction waste recycling and reuse
Plaster board intermediate treatment
Grinding of combustibles
Conversion of fuel from combustible materials
Fluorescent light recycling (affiliated with Kyushu Electric Power)
Transshipment storage
Company Values
A Pleasure to Serve

Respond to changing customer needs.
As the world changes, the needs of customers also change. In order for a company to survive, it must respond to these changing needs. Companies have a duty to be environmentally-friendly businesses.
A company's survival is determined by customers.
It is the customer who decides the "survival of the fittest". What do customers decide? It is determined by the "degree of satisfaction provided by a company".
Providing satisfaction that impresses customers.
A true "satisfaction provider" who exceeds customer expectations is one who responds not only to superficial needs but also to potential needs. We aim to have customers feel deeply moved and pleased with our thorough service.
The customer is our compass.
We listen intently to our customers to understand and pursue their needs with humble gratitude. The customer is the compass that leads us to the right direction.
Customers are everything to us.
The most important asset of a company is the customer. Customers are everything to us. A true old-fashioned company is an innovating company that anticipates the needs of customers and continuously grows.
Overview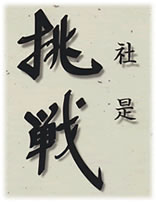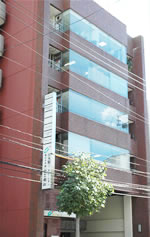 Company name

Omae Komuten Co., Ltd.

CEO

Yoshiyuki Omae

Headquarters location

2-12-30,Koihonmachi,Nishi-ku,Hiroshima City
TEL:082-273-0508 FAX:082-273-0444

Motto

Rising to the challenge

Company value

Pleasure to serve

Founding

January of 1964

Establishment

July 1, 1976

Capital

¥30 million

We deal with these banks

Hiroshima Bank, Momiji Bank, Hiroshima Shinkin Bank etc.

Business permit

Specific construction industry:Minister of Land, Infrastructure, Transport and Tourism (Specific construction industry -28) No. 26236
Industrial waste collection and transportation business:(Hiroshima prefecture) No. 3409000650
(Yamaguchi Prefecture) No. 3500000650
(Okayama Prefecture) No. 3300000650
Special-purpose industrial waste collection and transportation business:(Hiroshima Prefecture) No. 3459000650
(Yamaguchi Prefecture) No. 3550000650
(Okayama Prefecture) No. 3350000650
First-class architecture office registration:Hiroshima Prefecture 17 (1) No. 5256

Number of employees

55 employees (as of June 2018)
 

List of engineers

Link (as of November 30, 2018)

Annual turnover

¥3.1 billion (June 2019)
List of Branch Offices
Headquarters
〒733-0812
2-12-30, Koihonmachi, Nishi-ku, Hiroshima City, Hiroshima Prefecture TEL:082-273-0508
FAX:082-273-0444
Tokyo Branch
〒104-0032
3-8-9, Hatchobori, Chuo-ku, Tokyo
Takaramachi Chishima Building 10F
TEL:03-6459-0385
FAX:03-5542-0336
Fukushima Office
〒963-8002
2-10-13,Ekimae,Koriyama City,Fukushima Prefecture
Sanko Building 603
TEL:022-395-9871
Iwakuni Office
〒740-0012
1-17, Motomachi, Iwakuni City, Yamaguchi Prefecture
DEMIO Motomachi 5F
TEL:0827-30-5811
History
1964 January

Omae Komuten Co., Ltd. Founded Office Yuki-cho Shirasago, Saeki-ku, Hiroshima City

1976 July

Establishment of Omae Komuten Co., Ltd.

1979 January

Headquarters office relocation to 3-17-15,Koihonmachi,Nishi-ku,Hiroshima City

1980 February

Yuki landfill site purchase 45,000 ㎡

1984 March

Headquarters office relocation to 2-17-24,Koihonmachi, Nishi-ku, Hiroshima City

1988 July

Established the Deconstruction Work Business Association and appointed the first Board Chairman

1989 September

Established the Hiroshima Prefecture Dismantling Project Association and appointed the first Chairman

1993 June

Completed housing land development of Wadokai Green Hill Hospital

1994 June

Completed construction of Fuji no Ki Residence

1995 January

Order for deconstruction work in the aftermath of the Great Hanshin Earthquake

1996 November

Acquisition of specified construction industry patent

1996 December

Merged with Asahi Construction Industry Co., Ltd. Otake City incinerator deconstruction work
(Dioxin New Labor Application Law No. 1)

2002 January

Merged with Omaekosan Co., Ltd. Completed construction work on Suzugamine residential area

2004 October

JFE and other large-scale deconstruction work orders

2005 June

Awarded "Hiroshima Environmental Award"

2005 December

N.B.C Consultants introduction (performance-based training)

2006 October

Headquarters office relocation to
2-12-30,Koihonmachi,Nishi-ku,Hiroshima City

2008 January

Formally work for public construction

2012 September

Sendai Office opened

2013 February

Inauguration of CEO Yoshiyuki Omae

2013 November

Held 50th Anniversary "Evening of Thanks"

2014 January

Established Yuki Solar Power Plant

2014 May

Tokyo Branch opened

2014 November

Iwakuni Office opened

2016 June

Granted approval from Minister of Land, Infrastructure, Transport and Tourism (MLIT)

2016 August

Order for deconstruction work in the aftermath of the Great East Japan Earthquake

2016 September

Fukushima Office opened

2017 April

Tokyo Branch relocation

2017 May

Registration of first-class architect office