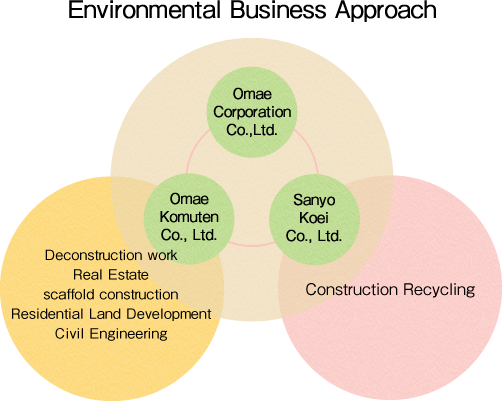 Deconstruction work examples
Earth bathed in sunlight, providing a clean canvas for a new era to begin. We take pride in taking the lead in any large project.
We deal with deconstruction work of various companies including government offices and various facilities.

National Highway No. 2, lower bridge Mukainada Crossing construction following the removal of the old bridge.
Construction plan and management of large-scale removal work by wire sawing method of the bridge crossing over National highway No. 2. This is a special construction project that has received high praise and outstanding marks from the Ministry of Land, Infrastructure, Transport and Tourism (MLIT).

Scaffolding
frame・single pipe・soundproof panel・soundproof sheet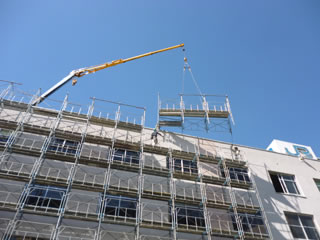 Deconstruction
RC・SRC・steel frame・wood・chimney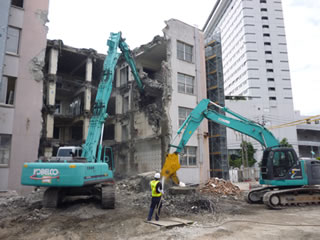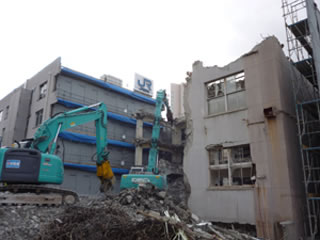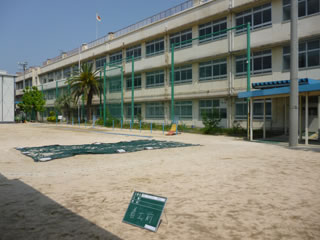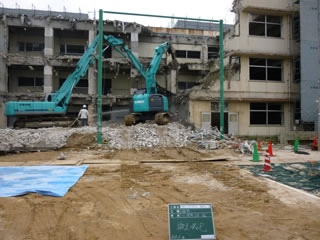 Waste incineration facility removal construction examples
Deconstruction of the incineration facilities may result in contamination of the incinerator main body, flue equipment, dust removal equipment, exhaust gas cooling equipment, smoke cleaning equipment, wastewater treatment equipment, waste heat boiler, etc. Heavy metals and other harmful substances may be present as furnace deposits that could spread throughout the work area. Our company aims to ensure reliable construction with technology and environmentally-friendly construction methods that prioritize worker safety in accordance with the most up-to-date Occupational Safety and Health Regulations.
Waste incineration facility dismantling removal flow chart
Work planning
Deconstruction plan
Sampling
Determination and implementation of the pollutant removal method
Evaluation of pollutant removal results
Determination of deconstruction method
Recuperation
Construction Plan modifications
Prevention of dust generation
Deconstruction work
Waste separation (sorted by material and pollution level)
Treatment, transportation and disposal of contaminated waste
Transportation and disposal of waste
Environmental Survey
Confirmation and inspection
Report of deconstruction plan
Preliminary investigation of target facilities for deconstruction
Implementation of special training

We conduct thorough training on the prevention of dioxin hazards and exposure, measures in case of accidents, performance and handling of safety equipment, etc.
Incinerator main body, removal work of contaminants inside and outside the furnace wall
Removal of contamination

Thorough measures to prevent workers from explosion, measurement of oxygen concentration, removal of liquid deposits, etc.
Cleaning contamination processing

Contaminated water is temporarily stored in a storage tank, and coagulation sedimentation is repeated in the coagulation sedimentation tank. We utilize curate treatment and activated carbon for stabilization. Water purification is repeated until the drainage standard (10pg) of the purification water is cleared. The purified water which cleared the standard is discharged. The remaining contaminated waste is properly transported and treated in accordance with the Waste Disposal Act.

Sewage treatment at a place isolated from the work area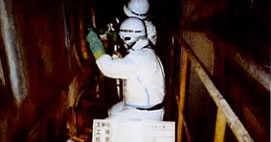 Our company takes full responsibility from planning to construction and delivery while taking proper measures to ensure safe deconstruction work of waste incinerator facilities in accordance with the Industrial Safety and Health Act and the Industrial Safety and Health Regulations.
Civil engineering construction example
Experienced first-class civil engineering and construction management engineers will take responsibility of planning, designing, and construction.

Parking lot asphalt, paving work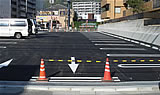 BIG parking lot
Construction work
Before commencing the construction of Hiehata material storage

Hiehata material storage construction complete